Demarketing in the tobacco business
Magdalena Murzyn

Wyższa Szkoła Bankowa we Wrocławiu

Joanna Nogieć

Wyższa Szkoła Bankowa we Wrocławiu
Keywords:
demarketing, limit marketing activities, tobacco industry
Abstract
The main goal of the paper it to present the tobacco business and its history. The article shows the law regulations which influence marketing activities of tobacco companies. Due to such regulations there are no marketing actions. It is demarketing in this business.
References
Aitken P. (1986), Children's awareness of cigarette brand sponsorship of sports and games in the UK, "Health Education Research. Theory and Practice", nr 1.
Biernat J. (1999), Świat trucizn, Wrocław, Wyd. ASTRUM.
Billings E. R. (2008), Its History, Varieties, Culture, Manufacture and Commerce, online, www.gutenberg.org.
Bradley N., Blythe J. (2013) Demarketing, Routledge.
Gately I. (2012), Kulturowa historia tytoniu, Warszawa, Aletheia, 2012.
Goodman J. (2005), Tobacco In history and culture. An encyclopedia, Charles Scribener's Sons.
Kotler Ph., Levy S. (1971), Demarketing – Yes, Demarketing, Harvard Business Review. On Management, London, Heinemann.
Wagner L. (2012), Wybrane aspekty polskiego prawa antytytoniowego jako narzędzia ograniczającego epidemię palenia tytoniu.
World Bank 1999, Curbing the Epidemic. Governments and the Economics of Tobacco Control, Washington DC.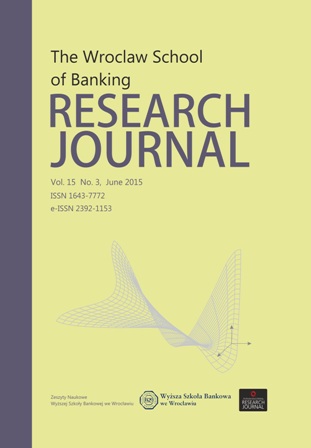 The aim of CEREM is to make scientific work available in accordance with the principle of open access. The rules mentioned below are important, as they enable CEREM and its publisher, the WSB University in Wrocław, to distribute the scientific work to a wide public while complying with specific legal requirements, at the same time protecting the rights of the authors.
The author transfers to the WSB University in Wrocław, free of charge and without territorial limitations, with all proprietary copyrights to the said piece of work in the understanding of the act of 4th February 1994 on copyrights and derivative rights (Journal of Laws of 1994, no. 24, item 83, as amended) on an exclusivity basis, i.e. the rights to:
1. Make the piece of work in question available via the Digital Library established by the WSB University in Wrocław.
2. Produce, record and reproduce in multiple copies the piece of work using any techniques whatsoever, including printing, reprography, magnetic recording and digital processing, and particularly its reproduction by recording on CDs and similar data carriers,
3. Use fragments of the piece of work for promotional purposes in publications, promotional materials, the Internet and Intranet type networks managed by the WSB University in Wrocław.
4. Store the piece of work into computer databases managed by the WSB University in Wrocław.
5. Copy and reproduce the piece of work using photo-mechanic technologies other than those commonly known at the time of the signature hereof (photocopies, Xerox copies etc.),
6. Process the piece of work, transferring it into an electronic form, and distribute it on the Internet without limitations.